Introduction to the thematic nodes of IDIS
This website is relative to the Europlanet-RI programme in FP7 -- it is preserved for historical reasons only.
The IDIS activity in FP7 has evolved into the VESPA activity in Europlanet2020 RI, under Horizon 2020.
This website is dedicated to the thematic fields of Planetary Dynamics and Extraterrestrial Matter as part of the Integrated and Distributed Information Service (IDIS) developed during the EuroPlaNet-RI project. In FP7 the IDIS System is divided into five thematic nodes and one technical node.

The EuroPlaNet IDIS thematic science node "Planetary Dynamics and Extraterrestrial Matter" is hosted by VO-Paris Data Centre, a facility implemented at Paris Observatory.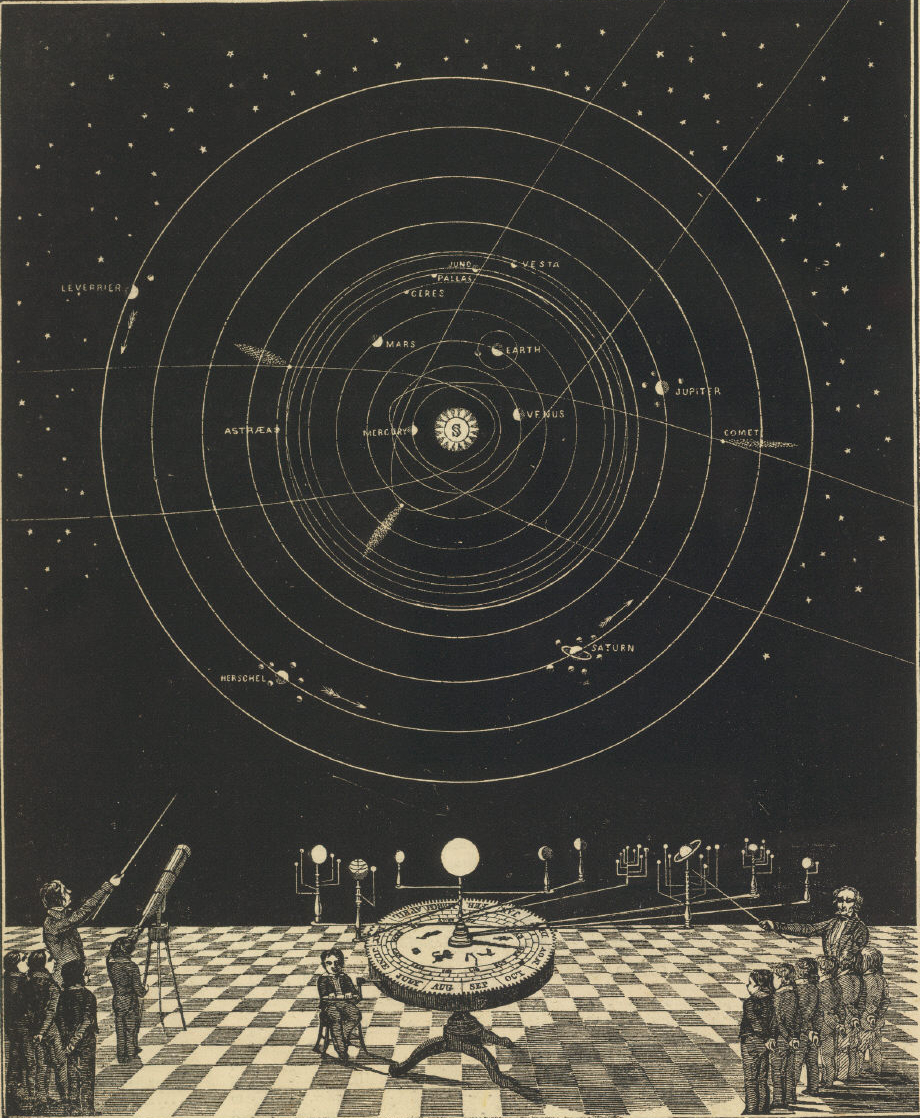 (Solar System Orrery by Asa Smith, 1850)


During the EuroPlaNet-RI contract, the aims of the Planetary Dynamics and Extraterrestrial Matter node were to:


support collaborative work in the fields of solar system mechanics and Extraterrestrial Matter studies
Contacts:
Observatoire de Paris
5 pl Jules Janssen, 92195 Meudon, France
Scientific Manager: S. Erard (LESIA)
Technical Manager: P. Le Sidaner (OV-Paris)